UTPAL'S FANTASY WORLD

IMPRESSIONS
Madhubala, the Venus Queen made her Debut into the Bollywood with pluck, patience and panache. Her unforgettable memories stirs the depth of the soul with her sweet, sensuating smile which leaves lasting impressions on mind. She became the heartthrob of many and carved a niche to the top as the most sensational star of the decade.
TRIBUTE TO MADHUBALA-THE VENUS QUEEN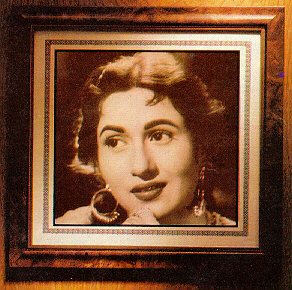 Enter for Pics, movies, lifestyle.....
Bollywood Stars
MY TASTES & INTERESTS
MY FRIENDS & THEIR HOMEPAGES
THE CUP OF LIFE

OPEN THE DOORS OF YOUR HEART AND ENTER IN....
"Within my heart is one small room, Its doors are open wide,
To gather joys and sorrows, And to let love come inside,
There is also room for friendship, And may I simply state,
I'm grateful for this lovely day, You walked inside my gate!"
BEST VIEW WITH
MICROSOFT EXPLORER
UPDATED by Webmaster Freesouls ON : 04/05/99
YOU ARE A COOOOL VISITOR